The game, YOGASANA
Regular price
€25,00 EUR
Sale price
€25,00 EUR
Unit price
per
Sale
Sold out
YOGASANA, what is it?
YOGASANA is a set of 80 illustrated yoga cards that will become your guide to practicing yoga.
this practical and inspiring tool allows you to:
master and know the most important yoga postures

improve your practice thanks to detailed explanations and benefits

create your own sequences; at home, when traveling or to teach
YOGASANA aims to make yoga accessible to everyone. It is aimed at everyone who is interested in yoga: beginners, advanced students, experts and yoga teachers.
YOGASANA contains:

75 cards with illustrated and detailed yoga postures
1 card with rules & instructions
sun salutations A and B
4 yoga sequences per theme, to perform according to your wishes and needs
YOGASANA was conceived, written and illustrated by roxanne blondel ; entrepreneur, illustrator and yoga teacher.

'YOGASANA was born from my passion for yoga and illustrations. my mission through this inspiring tool is to make yoga accessible to everyone and to allow everyone to express their creativity. '
Packaging
YOGASANA is a game printed on high quality paper and packaged in a rigid cardboard box. The game comes with a booklet with 10 yoga sequences available.
Card size: 70x120mm.
Case size: 77x125x30mm
How are the shipments made?
They are sent by Colissimo (without signature) to the delivery address indicated by the buyer when placing the order.
In all cases, if the package is returned to the sender, a second delivery will be made at the customer's expense.
The Colissimo shipping rate varies depending on the weight and destination of the package containing the buyer's order.

What is the delivery time?
Once your order has been placed, Roxanne carefully prepares your order, notes your tracking number and files for La Poste.
It takes 7 to 10 working days to receive your order.
Due to the current health situation, Colissimo services may encounter exceptional difficulties and uncontrollable delivery delays are possible. Thank you for your understanding if your package takes a little longer to arrive.
Exchange policy and right of withdrawal
The buyer has a period of fifteen clear days, from receipt of his order to exercise his right of withdrawal without having to justify reasons or pay penalties with the exception of return costs which remain at his expense. If the fifteen-day period expires on a Saturday, Sunday or a public holiday, it is extended until the next working day. In the event of exercise of the right of withdrawal, the seller reimburses the buyer for all the sums paid, as soon as possible and at the latest within thirty days following the date on which this right was exercised, with the exception of return costs and provided that the buyer has returned the product to the seller.This right of withdrawal must be made by the buyer in an unequivocal manner The product (s) must be returned new and in their original packaging and condition, in which case the customer could not enjoy of this right of withdrawal.
Find out more
@yogasanajeu
💌 If you have any questions, please contact us at hello@yogasanajeu.com
📸 By the talented Julia Fihman
.
Share
Pourquoi vous allez l'adorer ?

Yogasana vous permet de :
* maitriser et connaitre les postures les plus importantes du yoga
* perfectionner votre pratique grâce aux explications et aux bénéfices détaillés
* développer votre créativité en créant ses propres séquences
* apprendre à mieux vous connaitre, à vous aligner 
* reconnecter votre corps avec votre esprit
Dimensions

YOGASANA est un jeu imprimé sur du papier de haute qualité et conditionné dans une boite en carton rigide. 
Dimension des cartes : 70x120mm.
Livraison

Une fois votre commande passée, nous préparons votre commande avec soin.
Il faut donc compter 3 à 5 jours ouvrés pour recevoir votre commande.
Les commandes sont envoyées par Colissimo (sans signature) à l'adresse de livraison indiquée par l'acheteur lors du passage de la commande. Dans tous les cas, si le colis est renvoyé à l'expéditeur, une seconde livraison se fera aux frais du client.
Le tarif d'envoi en Colissimo varie selon le poids et la destination du colis contenant la commande de l'acheteur.
Politique d'échange et droit de rétractation

L'acheteur dispose d'un délai de quinze jours francs, à compter de la réception de sa commande pour exercer son droit de rétractation sans avoir à justifier de motifs ni à payer de pénalités à l'exception des frais de retour qui restent à sa charge. Si le délai de quinze jours vient à expirer un samedi, un dimanche ou un jour férié ou chômé, il est prorogé jusqu'au premier jour ouvrable suivant. En cas d'exercice du droit de rétractation, le vendeur rembourse l'acheteur de la totalité des sommes versées, dans les meilleurs délais et au plus tard dans les trente jours suivant la date à laquelle ce droit a été exercé, à l'exception des frais de retour et à condition que l'acheteur ait bien retourné le produit au vendeur. Ce droit de rétractation doit être effectué par l'acheteur de manière non équivoque. Le(s) produit(s) doi(ven)t être retournés neufs et dans leur emballage et état d'origine, auquel cas, le client ne pourrait pas jouir de ce droit de rétractation.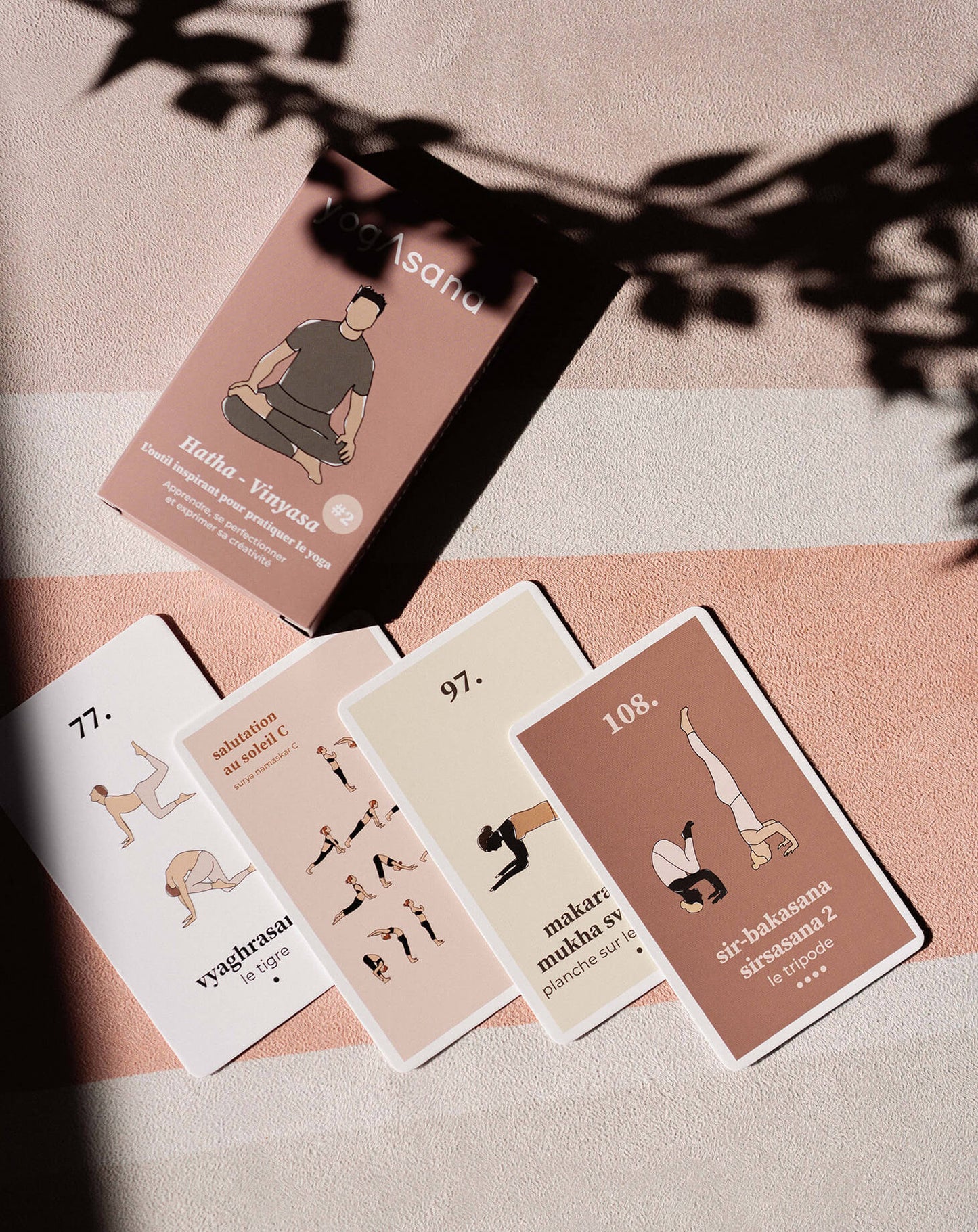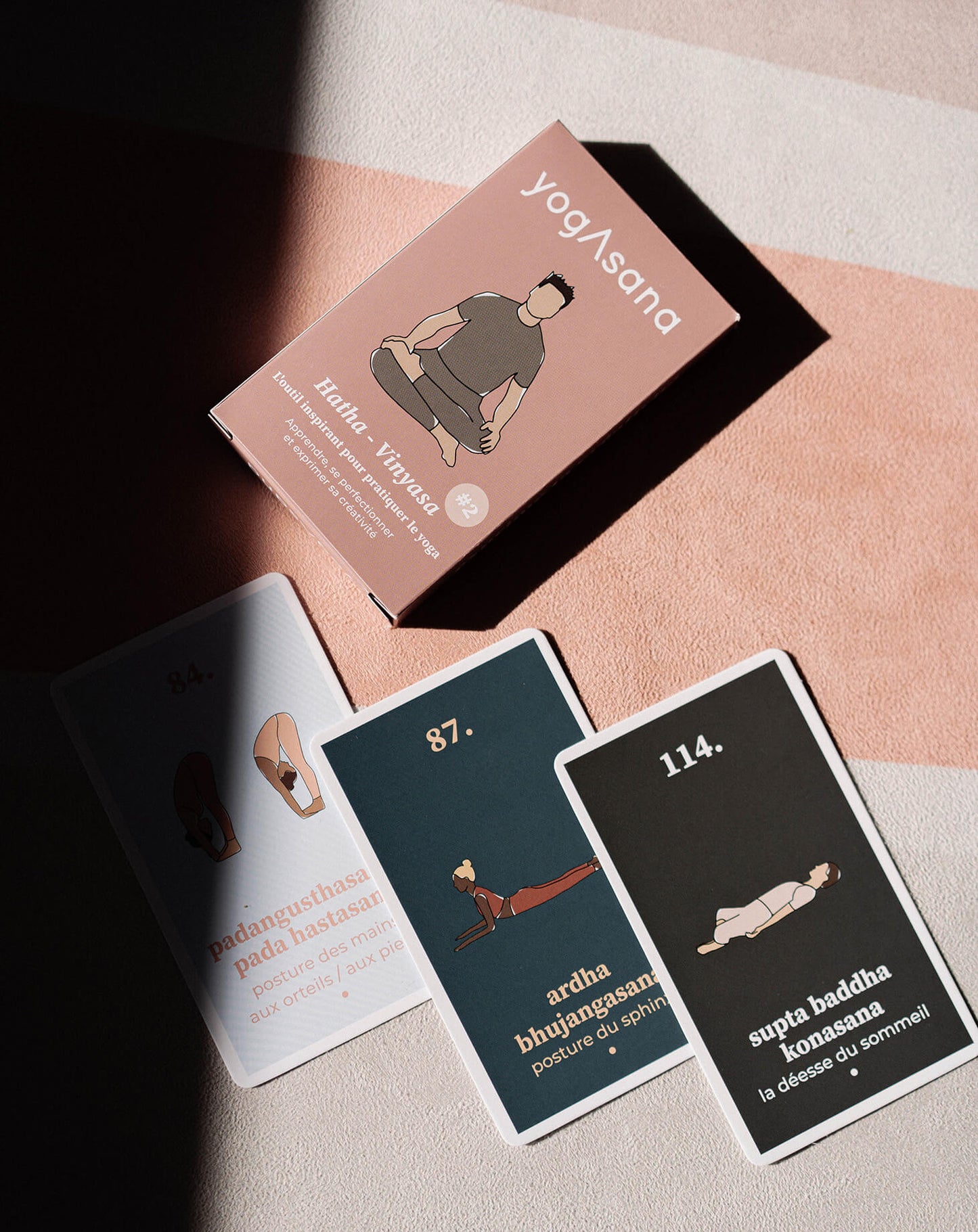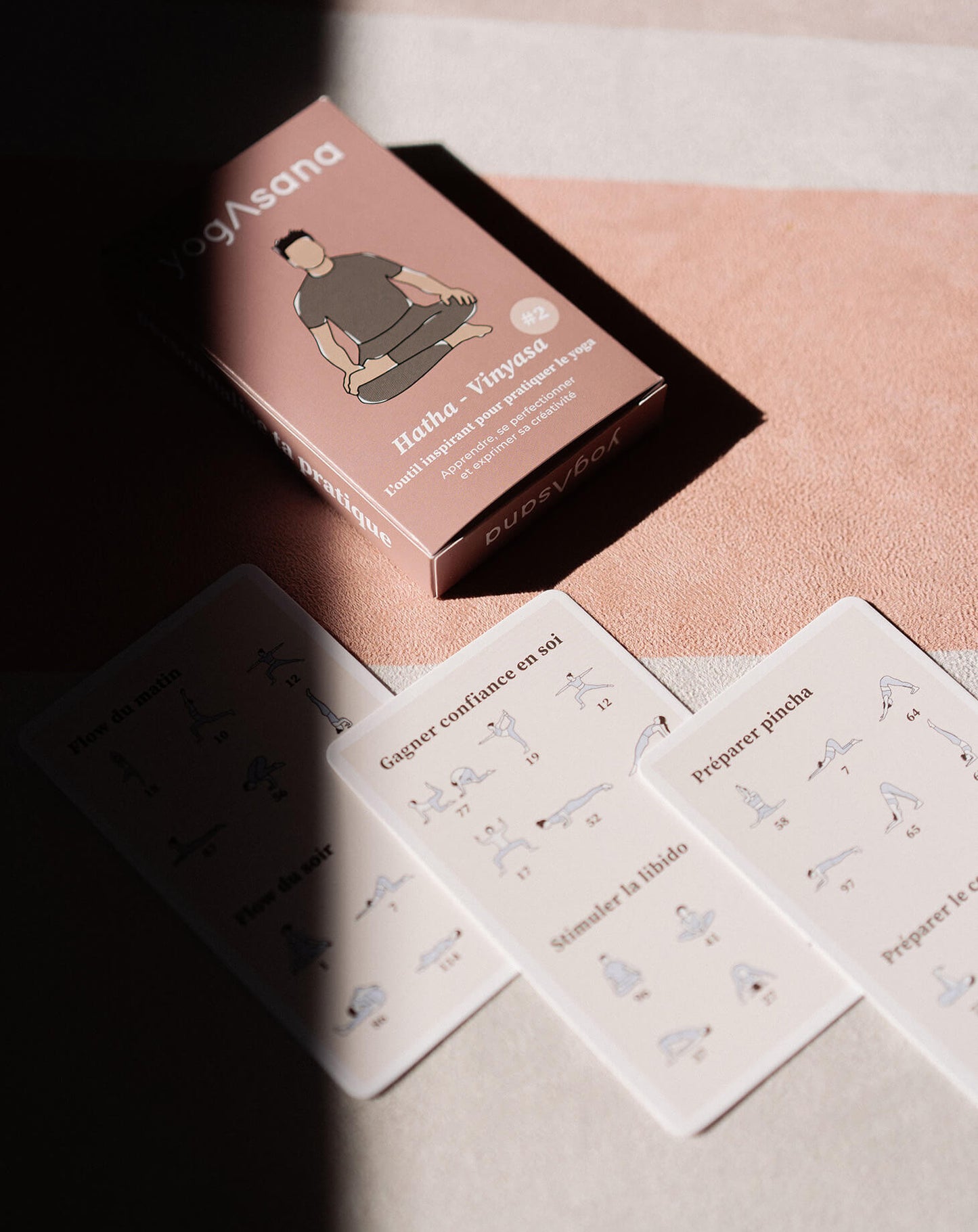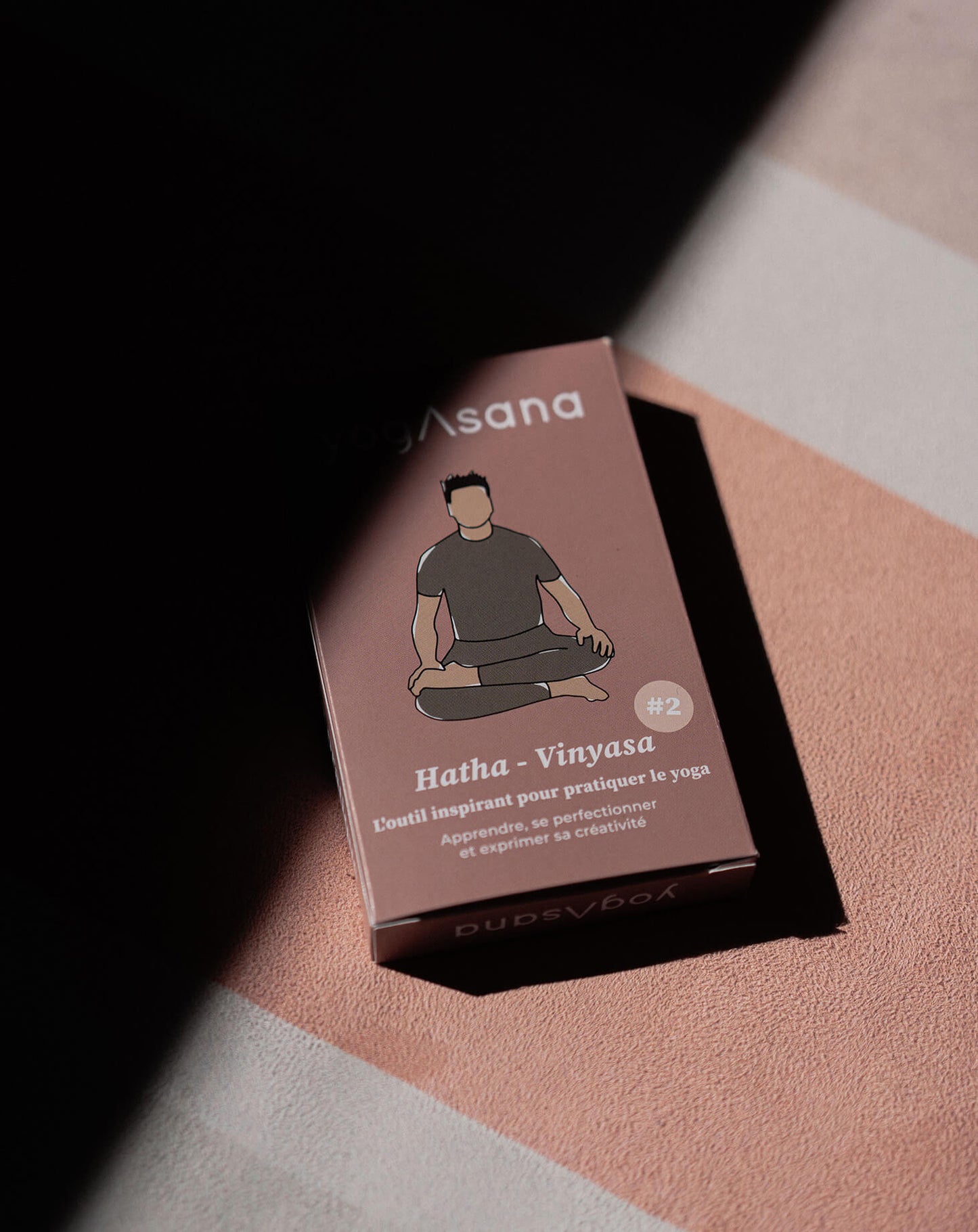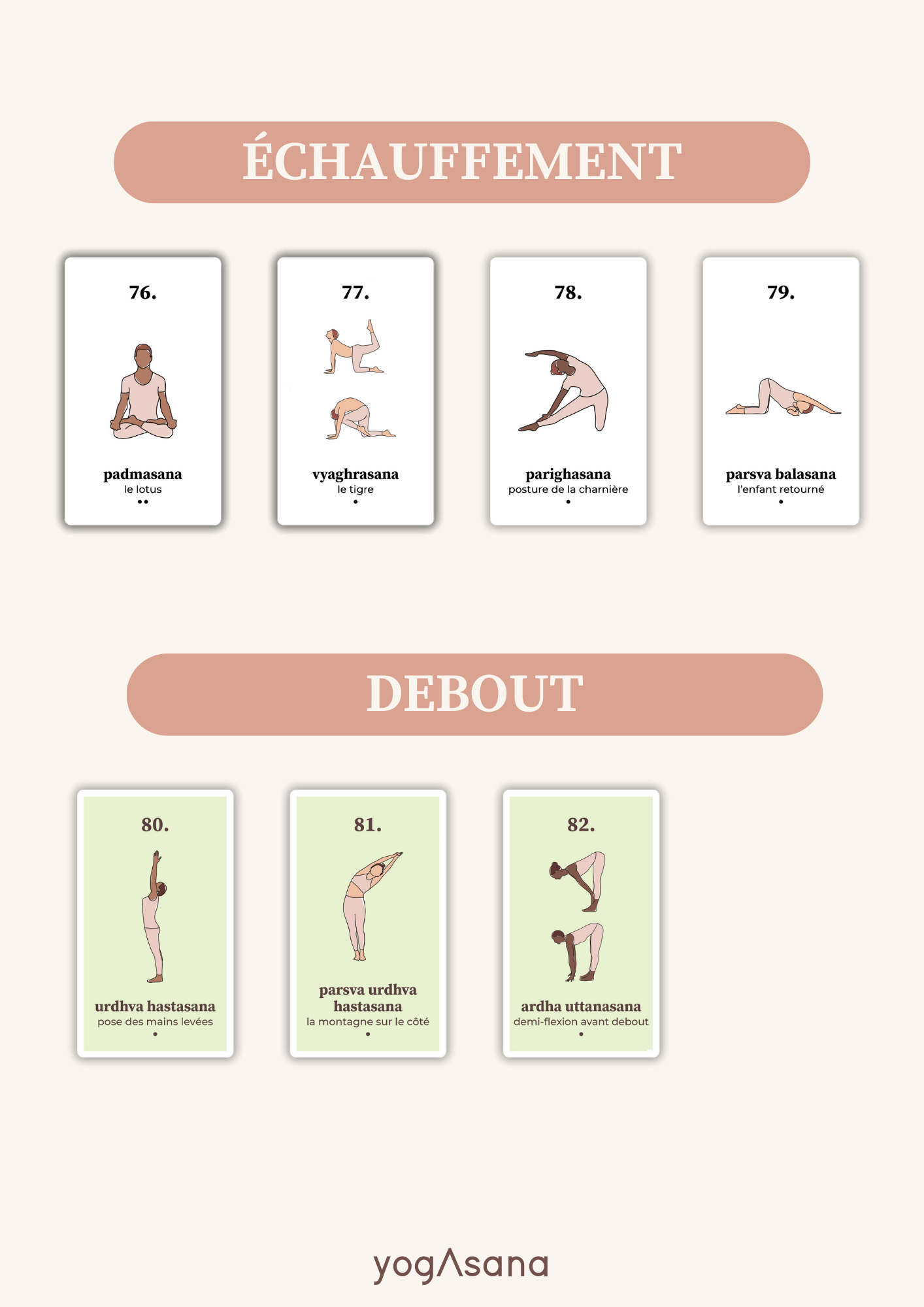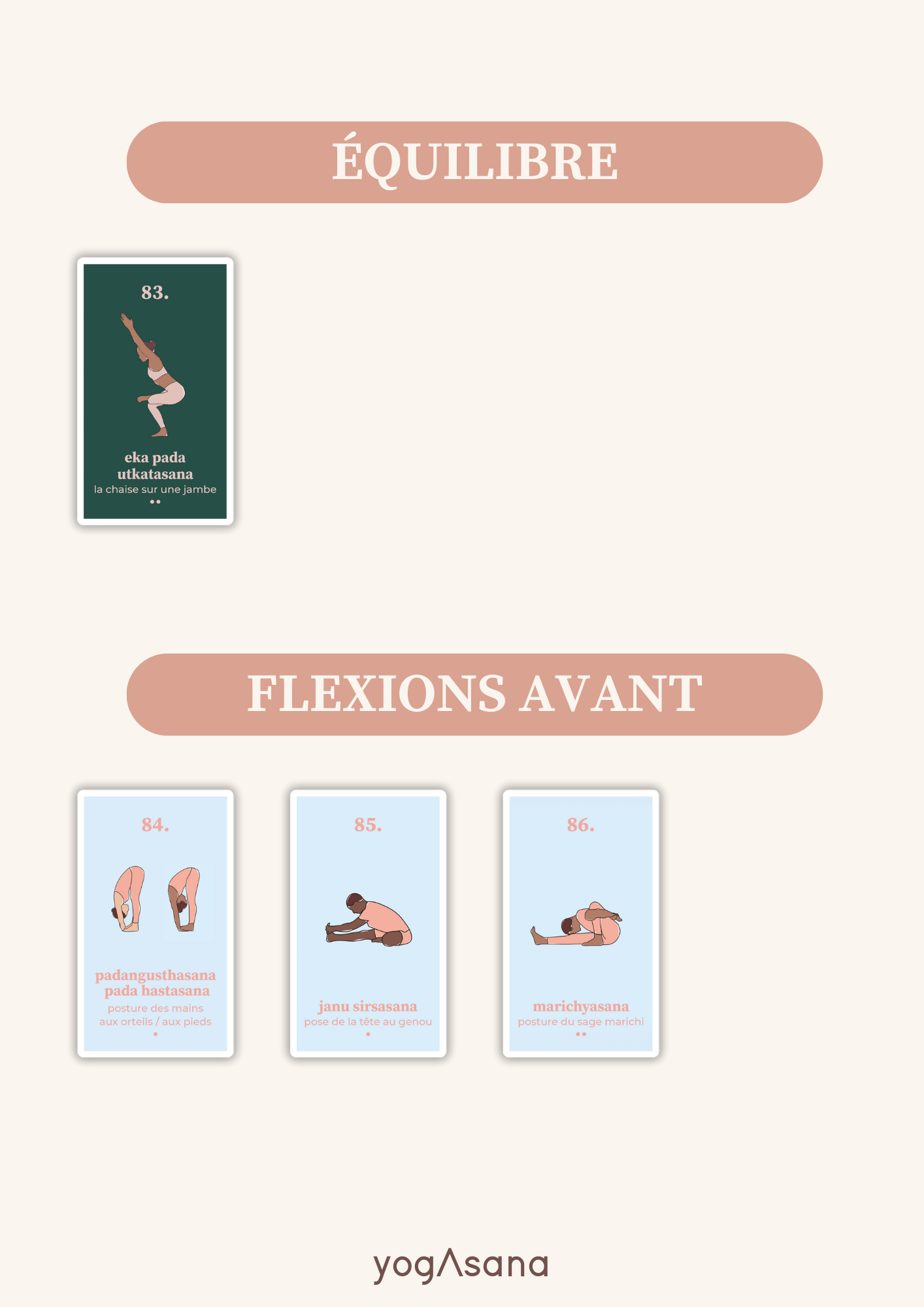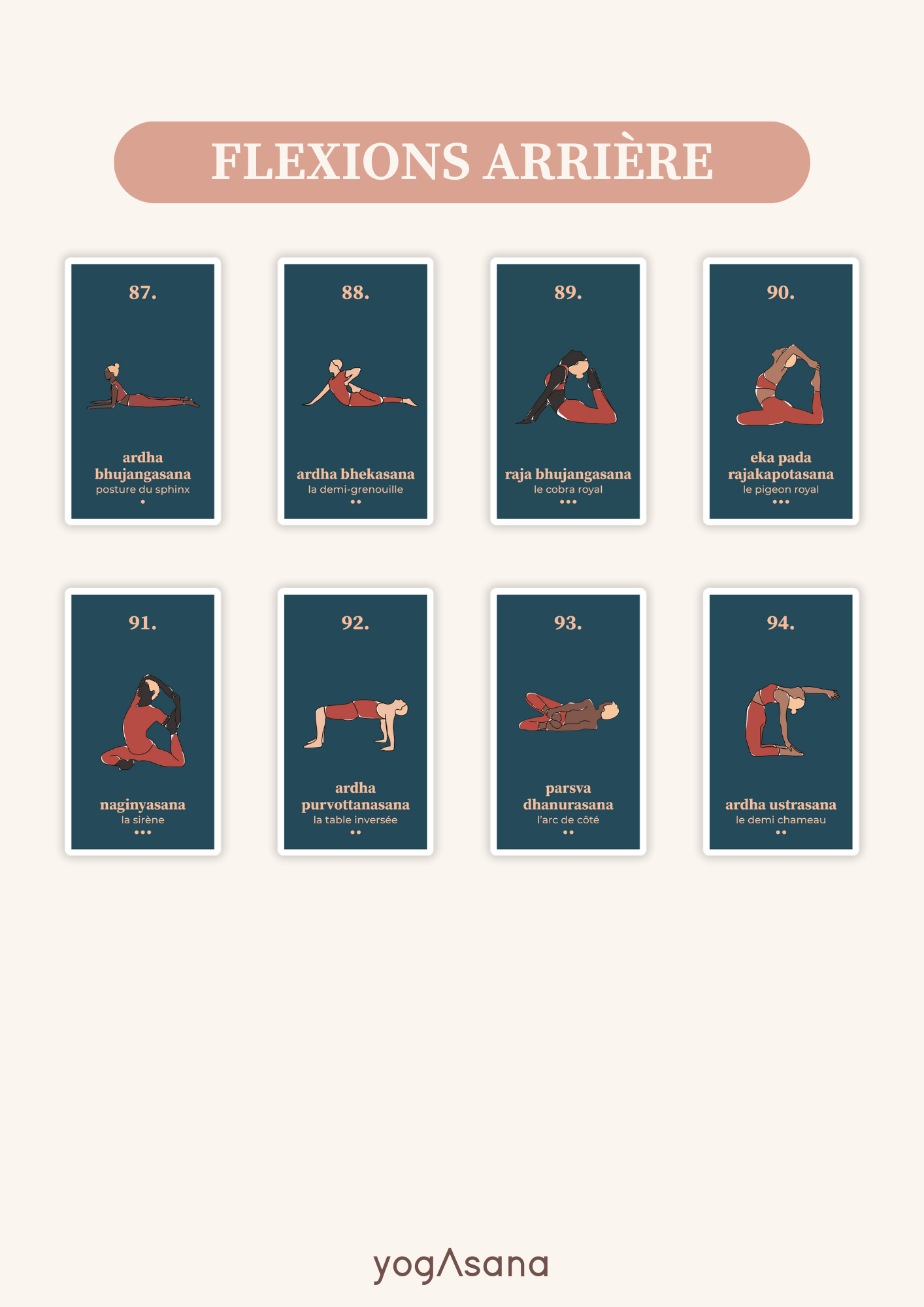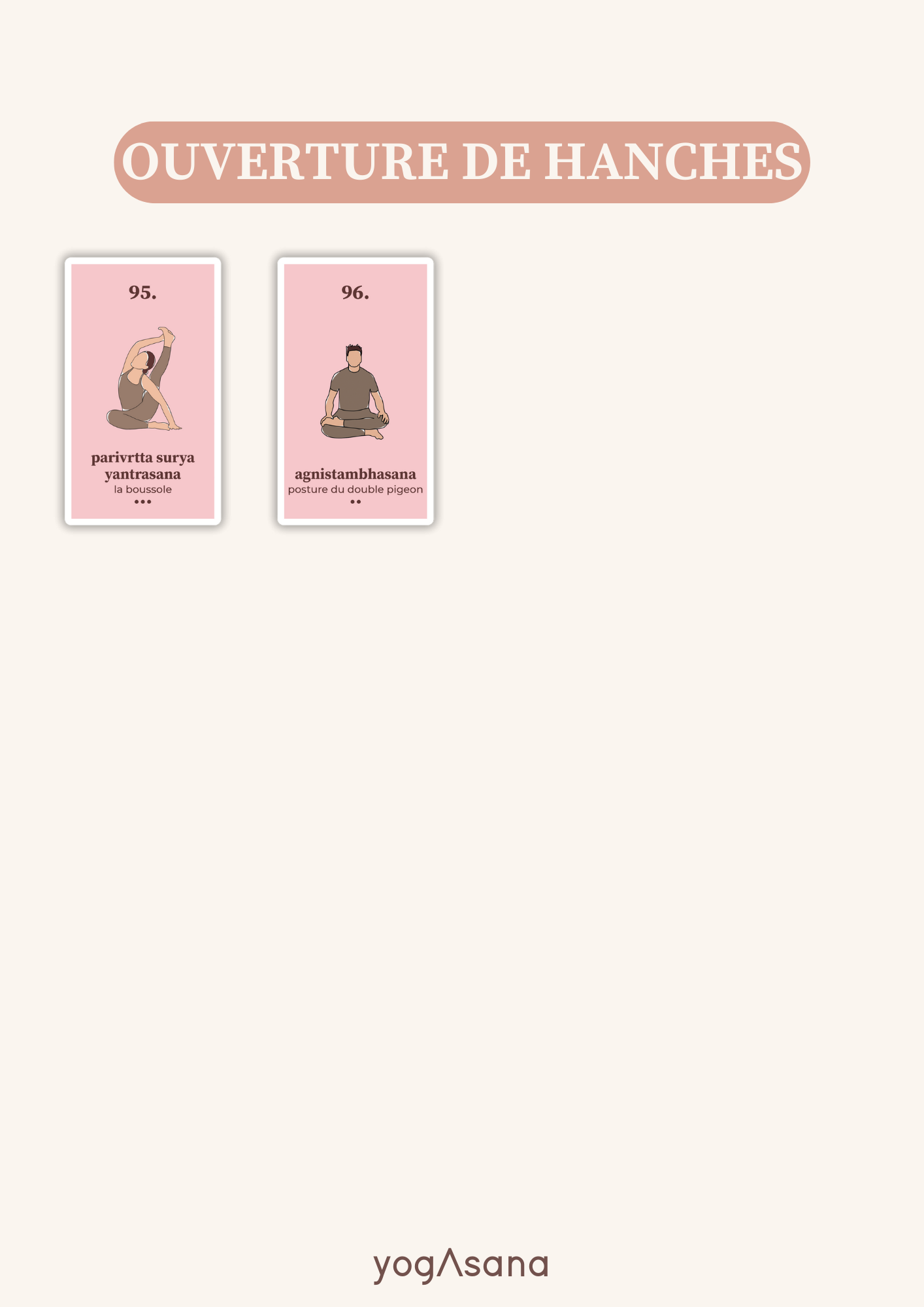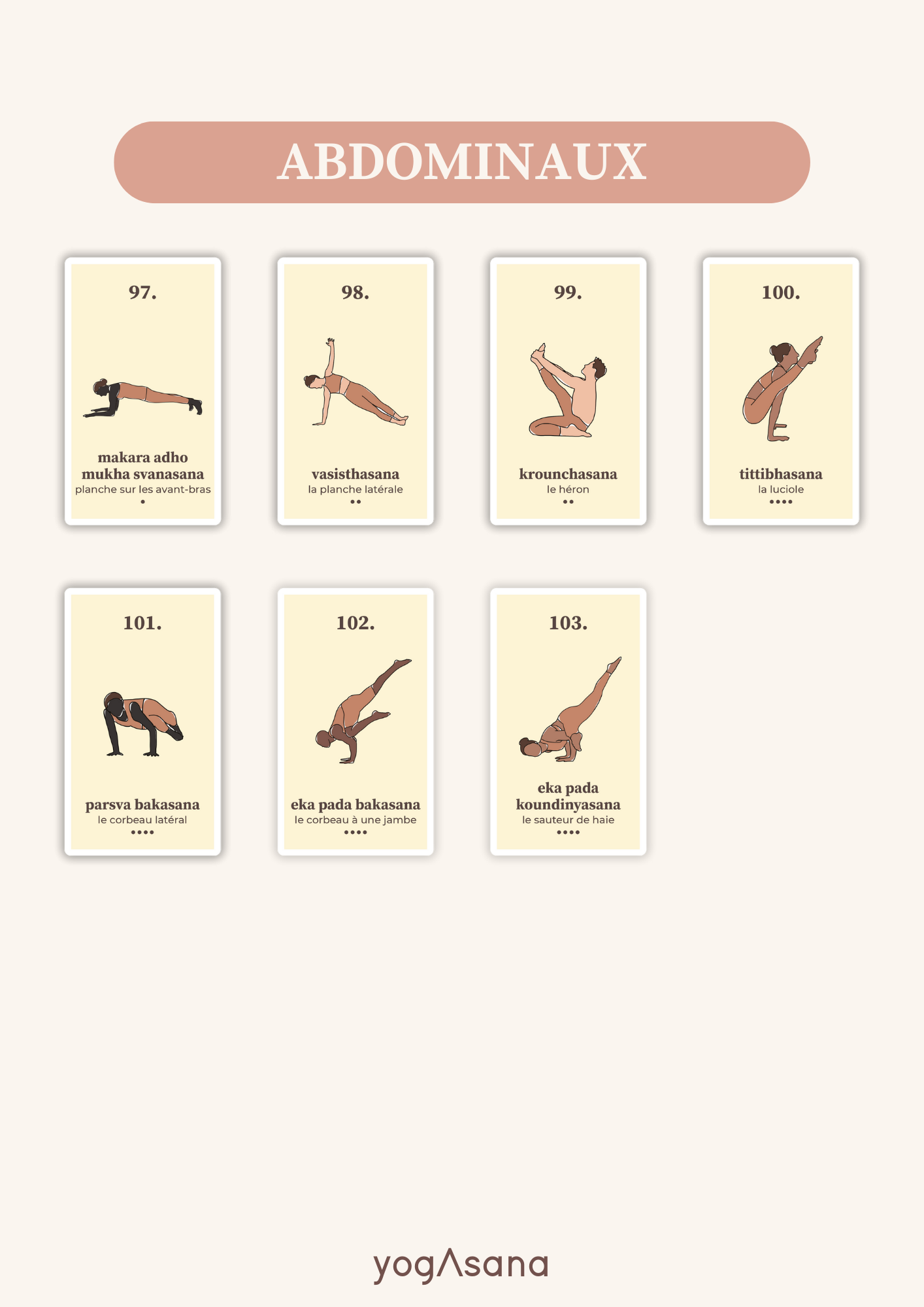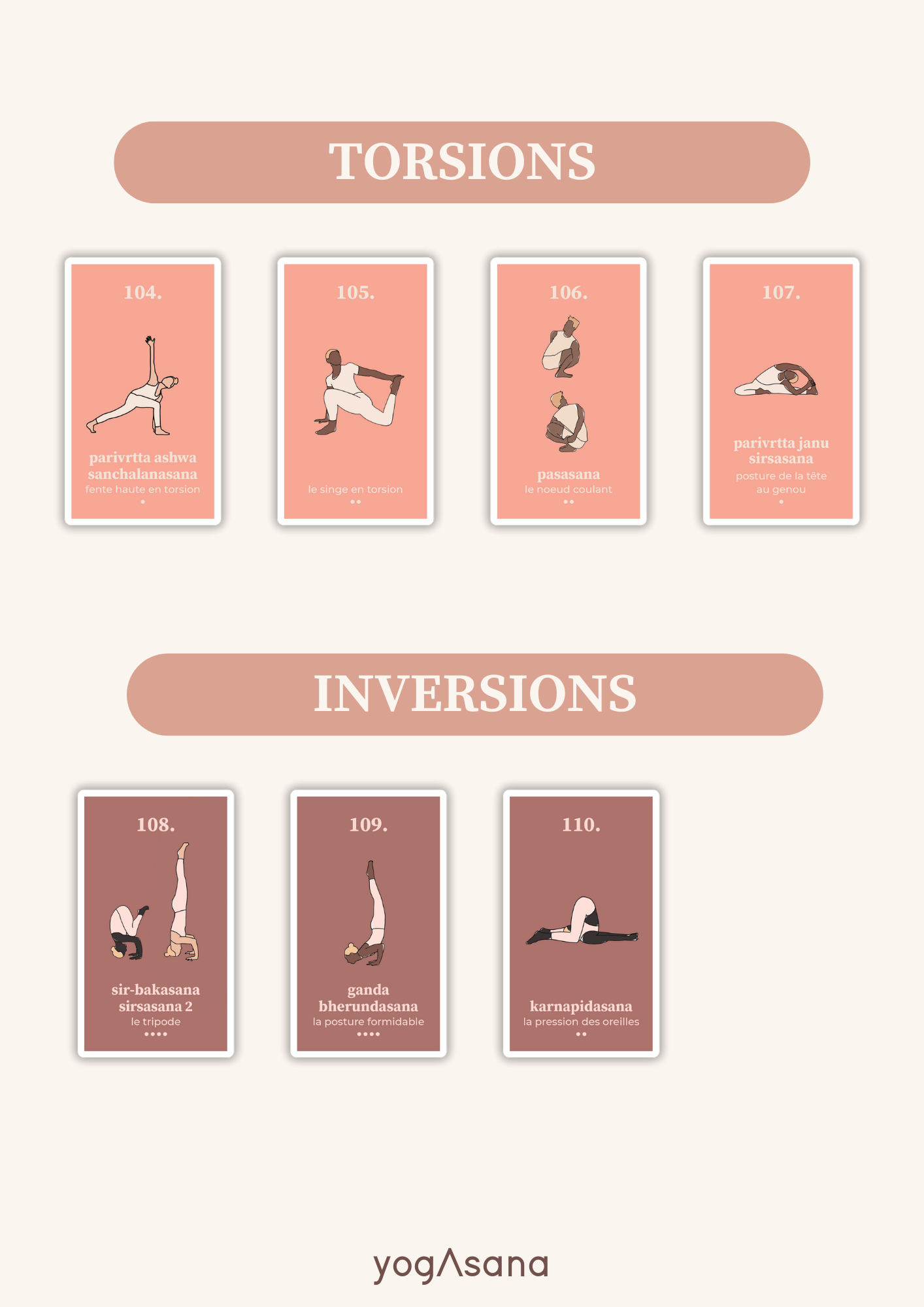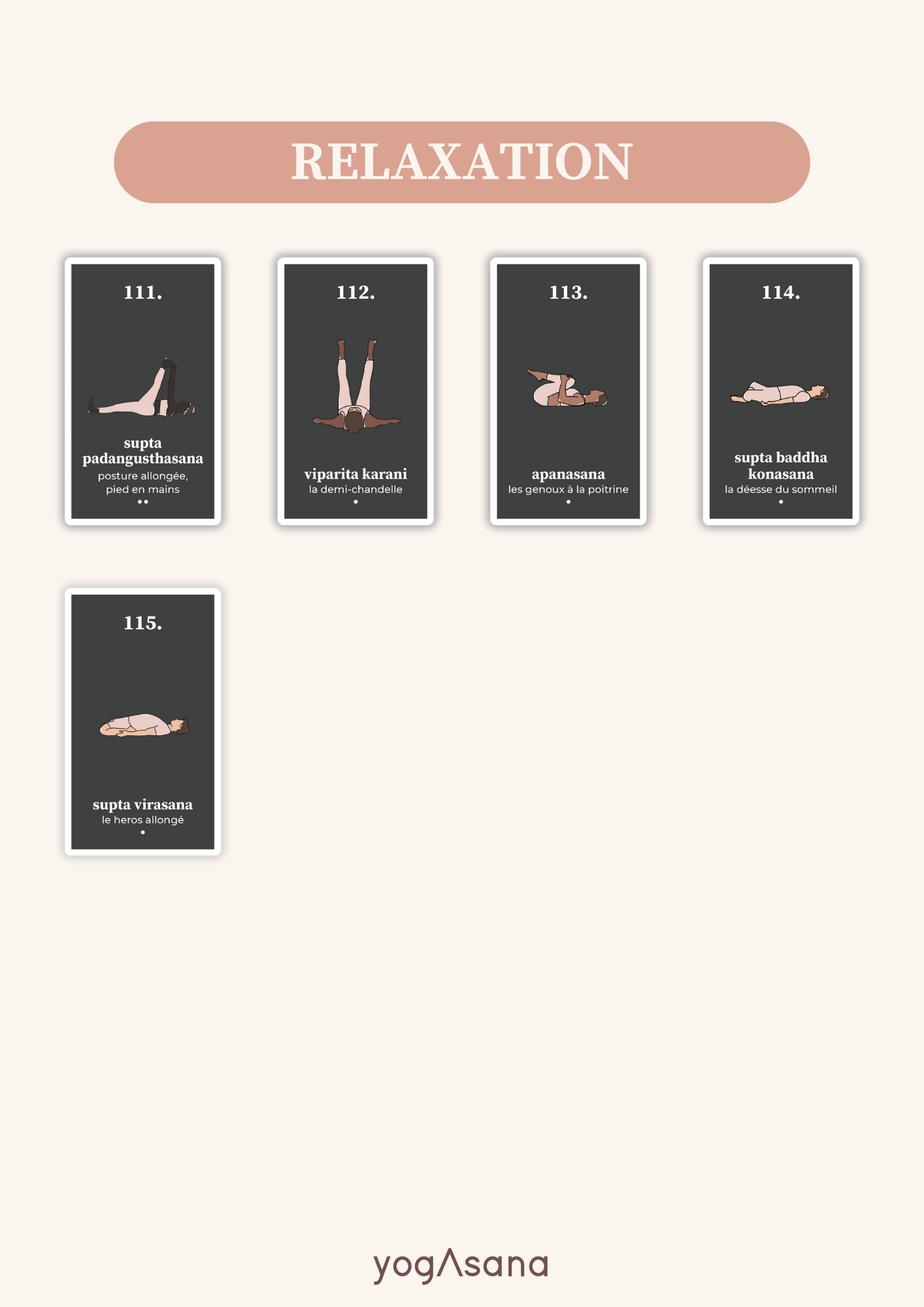 40 postures de yoga

12 séquences thématiques

Les salutations au soleil C & à la lune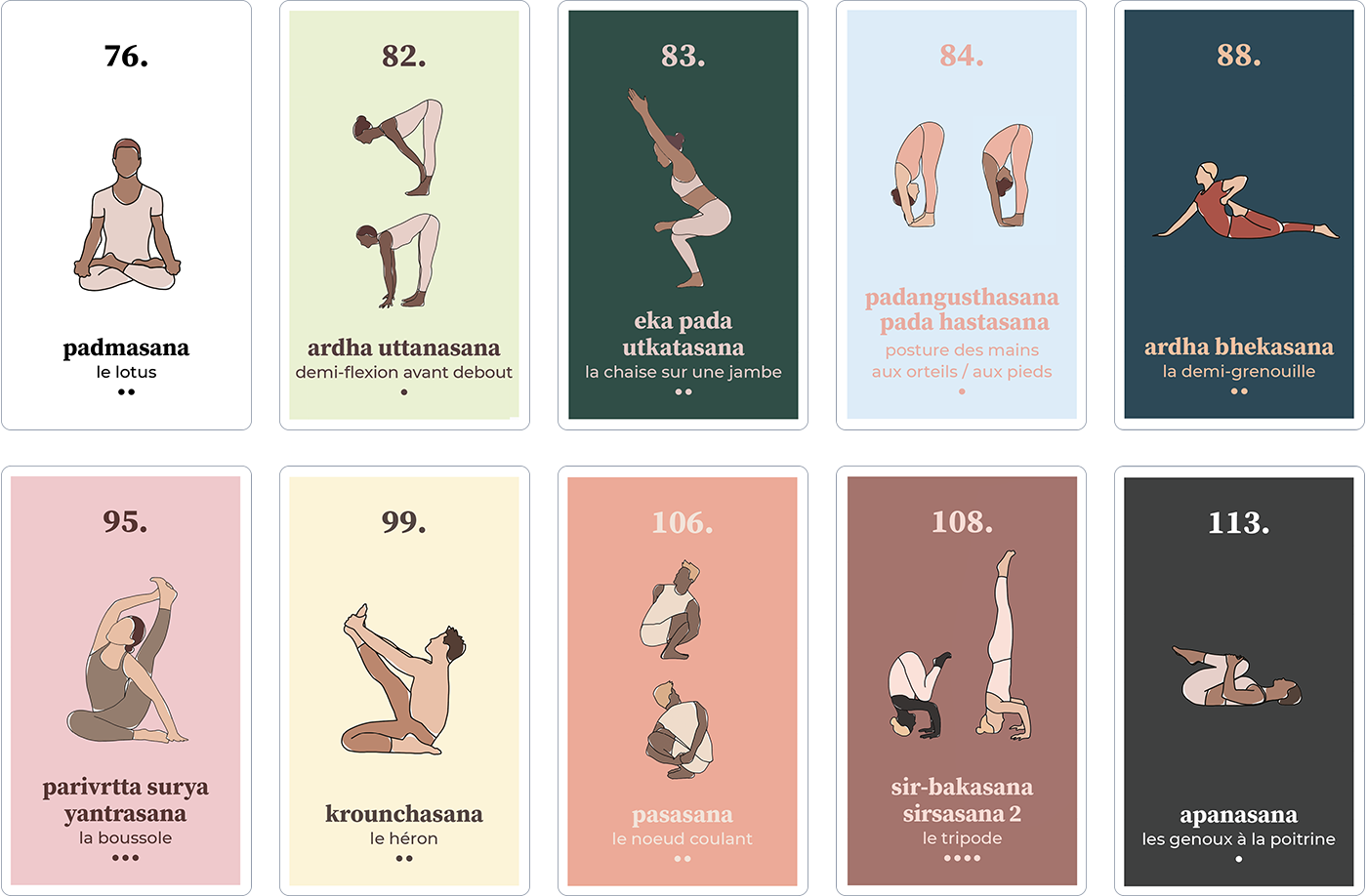 Les postures sont classées par couleur
en fonction de leur catégorie, depuis l'échauffement jusqu'à la relaxation.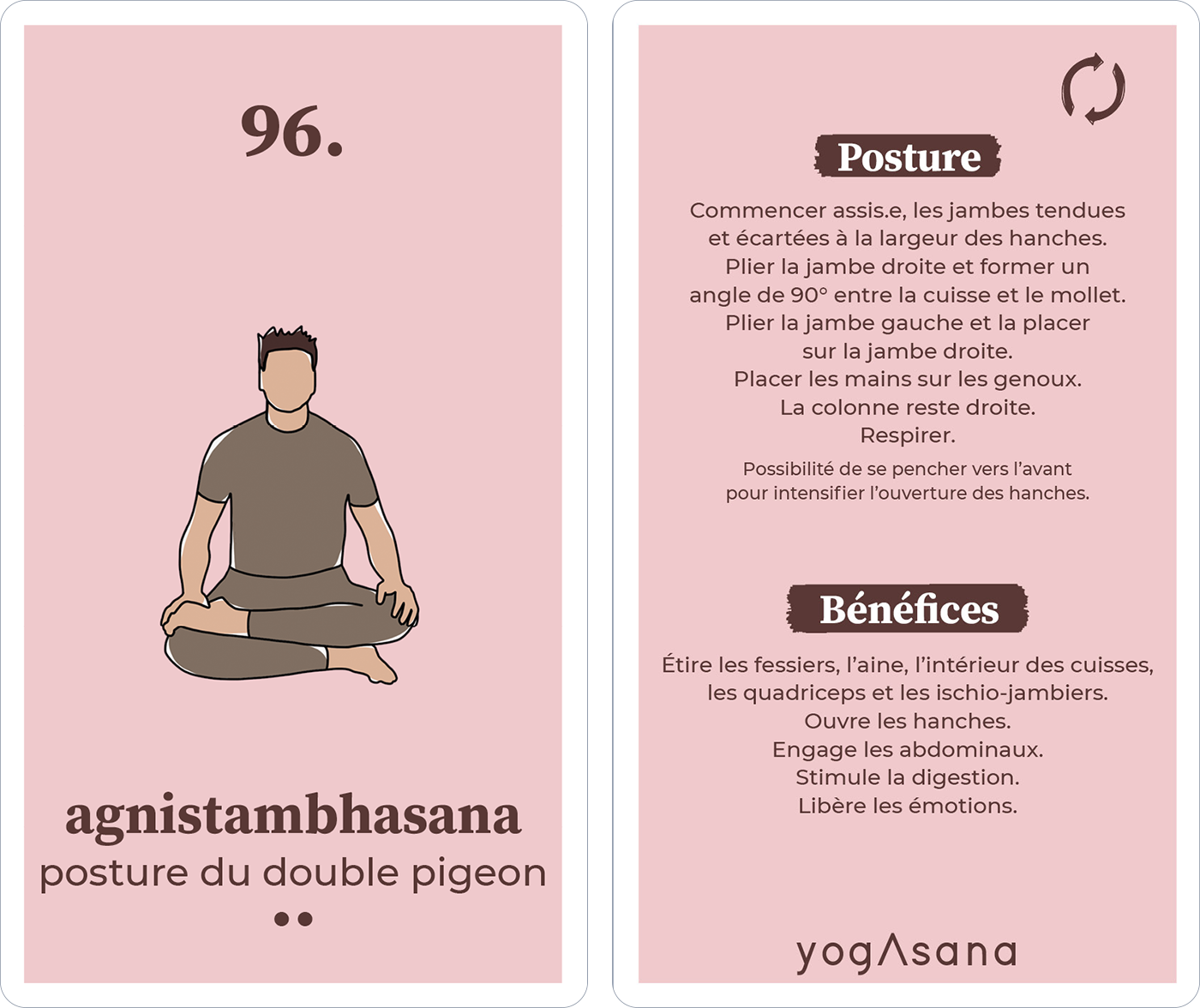 Au recto de chaque carte se trouve la posture illustrée, son nom en français et en sanskrit ainsi que son niveau de difficulté, allant de 1 à 4.
Au verso sont indiquées les étapes pour réaliser la posture ainsi que les bénéfices sur le corps et l'esprit.